Strangely static and uninhabited street view of LA. Even the rare animal (dog or bird) or car is motionless. Sort of interesting, I guess, but I got bored with it pretty quickly. Maybe I'm not enough of a photographartiste to appreciate it. Maybe stucco houses aren't my thing. Maybe it was just that I've seen all this walking around various bits of LA myself (I thought his assertion that no one else sees these bits because they all drive was either disingenuous or indicative of his unfamiliarity with the area).
But seriously, stuff like this: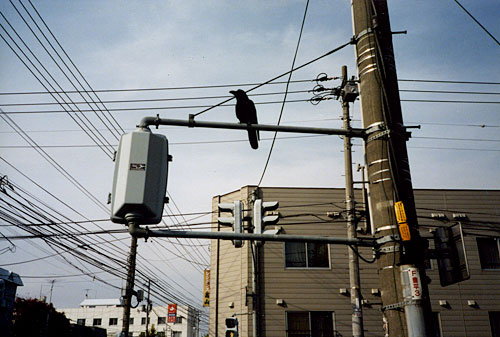 I see sights like this all the time. And I can take photographs of random trees and houses that look as good. But I don't expect people to pay me for them. And I know Panar can take shots that are much more interesting. Photography friends, if you can explain what I'm missing, I'd appreciate it.
Also, I'm not sure what Cotton did to get authorial credit, since there isn't any text besides a single sheet insert of small print and easy losability.
Now on to The Architect's Brother!